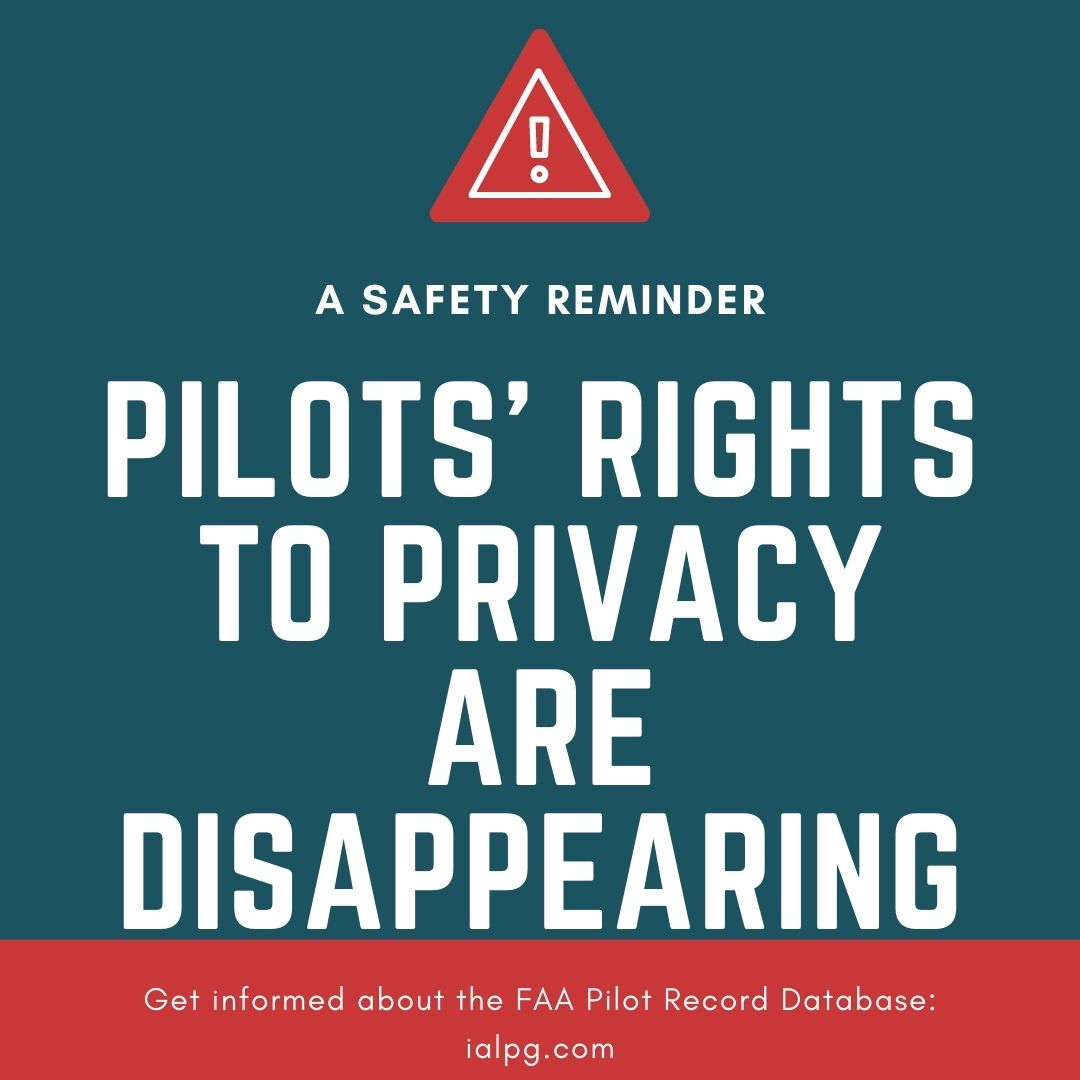 The FAA announced today that it will establish an electronic pilot records database setting out pilot's private training and qualification history. It was a move sought by Congress in the wake of the 2009 Colgan Air Flight 3407 disaster, after which the NTSB recommended operators to document and retain electronic and/or paper records of pilot training and checking events in detail, so that another carrier in future could fully assess a pilot's entire training performance.
FAA Administrator Steve Dickson said with such a database "employers will be able to quickly and thoroughly make informed hiring decisions…" However, the record will include information that may reasonably be considered overly intrusive, eg:
FAA pilot certificate information, such as certificates and ratings;
FAA summaries of unsatisfactory pilot applications for new certificates or ratings;
FAA records of accidents, incidents, and enforcement actions;
Records from employers on pilot training, qualification, and proficiency;
Pilot drug and alcohol records;
Employers' final disciplinary action records;
Pilot records concerning separation of employment; and
Verification of pilot motor vehicle driving record.
The reasons for holding this information are dubious in terms of the right of pilots to move forward in, and improve in all aspects of, their lives without past mistakes, or health issues for that matter, following them. However, when considered in terms of the overarching safety objective it is possible to see what the pressure of past crashes being laid at the feet of pilots has achieved – an overly burdensome risk assessment architecture that practically will manifest as pilots being even more anxious than usual in training scenarios than warranted, and unable to enjoy their lives away from the airport and flight deck without feeling that they are even then, under the microscope.
IALPG feels the FAA final rule (available to read here) goes too far, especially in light of the fact that consultations with stakeholders including pilot groups was forced to be undertaken during the COVID lockdown periods of much of the United States (between March 30, 2020, and June 29, 2020), when other priorities interceded with the ability of many groups to more vocally protest the overly burdensome, and invasive rules. In addition, this period occurred when FAA resources were largely directed to mammoth efforts with Boeing to overcome and recertify the Boeing 737 MAX, in addition to facing House Transportation Committee scrutiny for the original deficient type certification of the MAX. While the legislation puts in place privacy protections, they cannot guard against air carrier/employer misuse of the information contained in the database and the rules will forever diminish tarnish the reputations of innocent and highly qualified professional pilots, in the name of preventing similar mistakes made by the very few. No aviation enthusiast, traveller, or even pilot would disagree with the preeminence of safety, but when careful investigation and balance of the rights of individuals accedes to the development of rules that seek safety through trampling on some aspects of personal autonomy and freedom to work in the aviation world, the goal of safety may well have been secured at too high a cost.
To learn more about the FAA rule or to seek advice on other aspects of aviation law, contact IALPG at [email protected]